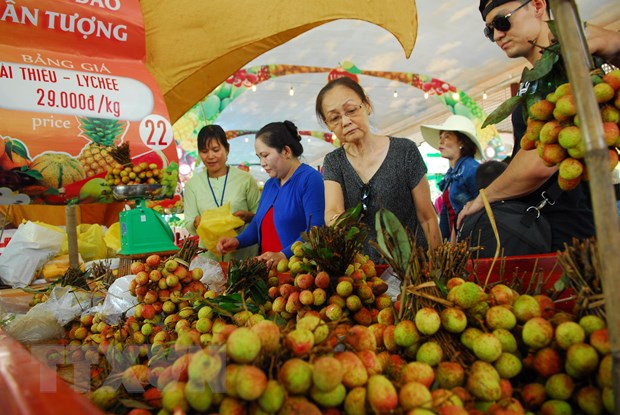 HCM CITY — Owners of orchards and farmers from 19 localities in the southern region will showcase hundreds of varieties of fruits at the Southern Fruit Festival to be held from June 1 to August 31 at the Suối Tiên Theme Park in HCM City.
Many popular fruit varieties such as the Cái Mơn durian, Cần Thơ rambutan, Hòa Lộc mango, Năm Roi grapefruit, An Phước plum, and Tân Quy mangosteen will be available for visitors to taste and buy at 20-30 per cent below market prices.
The annual cultural tourism event aims to introduce to tourists a wide range of Vietnamese fruit varieties as well as promote the agricultural specialties of the southern region, Nguyễn Thị Ánh Hoa, deputy director of the city Department of Tourism said.
The festival will feature many exciting programmes, including a floating fruit market, a safe fruit contest, fruit carving demonstrations, a fruit parade, a giant fruit and vegetable exhibition, and an exhibition on rare aquatic and tropical creatures.
Children will be admitted free on June 1.
As part of the festival, many retailers in the city will earmark areas to display Vietnamese fruits and offer discounts.
The festival will be organised by the Department of Tourism in co-ordination with the departments of agriculture and rural development and industry and trade and the theme park. — VNS
(Source: www.vietnamnews.vn)